Vue Storefront vs Magento PWA Studio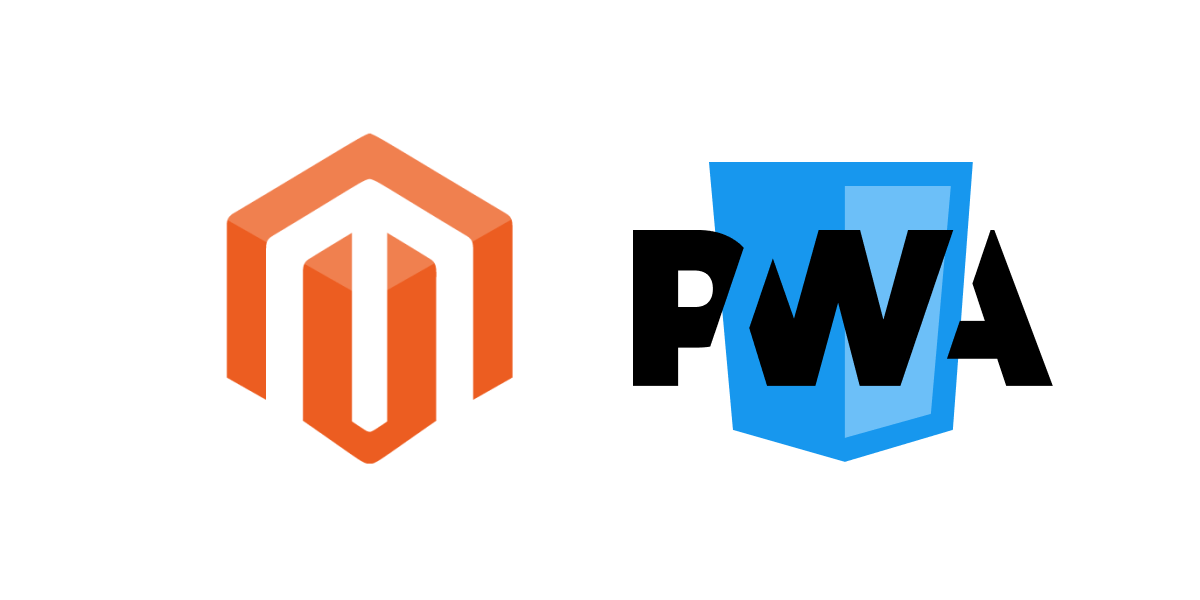 Vue Storefront vs Magento PWA Studio: who will get the role of superhero for your business?
Google Page Speed estimates that 53% of users will leave online store if it takes more than 2 seconds to load. According to Statista, 25% of users often make purchases via mobile devices. And if your e-commerce site is not suitable for mobile devices, it is very unlikely that a potential customer will download a native application to purchase goods. To ensure the maximum profit of the online store, you need technology that will provide a user-friendly interface on each device.
What is PWA and how will it help the business? For the first time, progressive web applications (PWAs) were introduced in 2015 by Google engineers to make the search engine work on mobile devices similar to a PC. Subsequently, the benefits of technology were appreciated by retailers, and now it is possible to install an e-commerce site on a smartphone as an application.
This means that the user no longer has to search and download applications in the App Store or Google Play. To find a PWA site, just use the usual search and follow the link, and the browser itself will offer to add an icon to the desktop. The technology greatly simplifies the scheme of interaction between the buyer and the store.
Advantages for business:
sending push-messages to the client. For many years it was an argument in favor of native applications, but now to tell the customer about discounts, news, promotions will not be difficult
saves money on the development and maintenance of mobile applications
no need to place the application in the AppStore and Google Play. It can be downloaded directly from your site.
works much faster than the site
works without the Internet
PWA program size usually does not exceed 1 MB. This is tens of times less than a mobile application
the application easily works with functions: geolocation, camera, microphone and others
no costs for re-engagement of the client
improved search engine optimization: With a fast PWA site you will be higher in the Google rankings. Combined with increased traffic, this is a big bid to win
record increase in conversion: from 17% to 104%
Uber PWA takes up little space and loads in 3 seconds even on 2G networks
OLX site thanks to PWA increased ad CTR by 146% and reduced the number of failures by 80%
Magento 2.3 supports GraphQL - API technology that allows you to display and download information from the online store using much smaller data packets. The implementation of GraphQL will be the basis for the PWA interface, which will extract the data it needs using this technology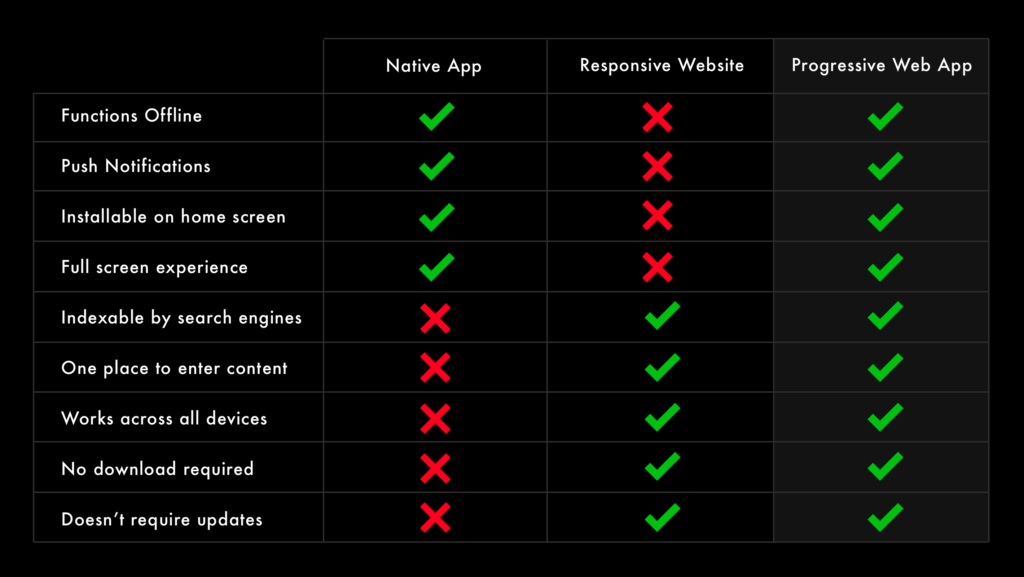 Today, there are two major competing projects: Vue Storefront and Magento PWA Studio.
Key features of Magento PWA Studio:
native Magento solution and it is supported by Adobe
large base of contributors
dedicated PWA command
open source project
includes GraphQL support
an impressive set of tools for site development and customization
Key features of Vue Storefront:
cross-platform
focus on performance
mobile-first principle
there are no restrictions in the style of themes and customization
open source with a MIT license
server rendering "out of the box" (for SEO)
offline mode
However, note that no matter what the store is written on - on React or Vue, performance for PWA - is indistinguishable. This is the future of e-commerce, a necessary tool for effective work.
Source: Elogic.io